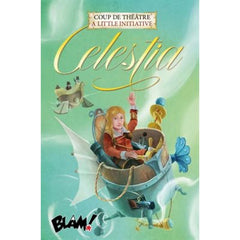 Celestia A Little Initiative
Product is currently unavailable. Please email us @ info[at]woodforsheep.ca with Subject: ORDER Celestia A Little Initiative and we will notify you once this item becomes available. Request Deposit required.
Ages: 8+
Players: 2-6
Playing Time: 30 minutes
Designer: Aaron Weissblum
Publisher: Blam
Requires: Celestia
Leave the aircraft using the rowboat. With a single space, you'll have to be the quickest to embark, but is traveling alone such a good idea?