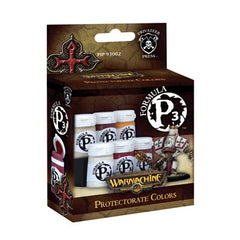 Formula P3 Protectorate Colors
Product is currently unavailable. Please email us @ info[at]woodforsheep.ca with Subject: ORDER Formula P3 Protectorate Colors and we will notify you once this item becomes available. Request Deposit required.
Formula P3™ is a high quality miniature paint carefully formulated to strike the perfect balance between smoothness and opacity that painters around the world have long desired.