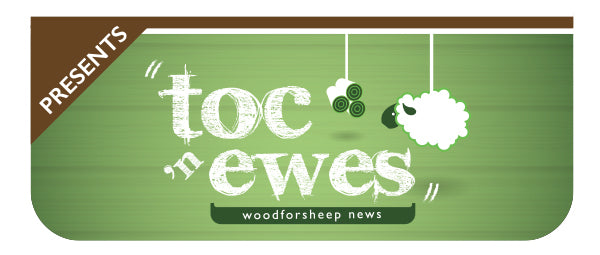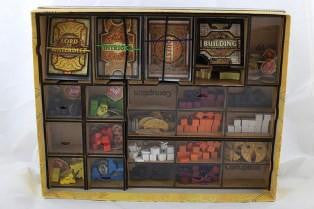 Keep It Together
Stop if you've heard this one before. Games have been packed in the suitcase or duffel bag (or any other preferred transport method). Upon arriving at the gaming destination, you're excited to get that anticipated game on the table... only to find that a number of game pieces are now strewn all over the bottom of your bag. Rather than spending time getting the game set-up and going, you're left emptying the bag, and re-packing all the pieces back in the box (or for those like me, counting to make sure all the pieces are there first).
Keep those box tops snug tight with WoodForSheep Straps. Or at least have all those dice (or tokens) secured in a WoodForSheep Dice Bag; it can even fit a standard size smart phone or sleeved, regulation Magic deck (yes, we've tried). WoodForSheep has also started carrying a few Game Organizers from our friends over at Custom Game Bits, for added token security.
Art Social
The party starts after the gallery closes. A new way to experience exhibitions - galleries and studios filled with music, board games, interactive art experiences and mingling. If you're 19+, come out and join the party! Tickets are $10.More details here.
Summer Days
If you've managed to read this far down, here's a discount code! Use SUMMERDAYS2016 to get 10% off in-stock tabletop games. Code is good until Sunday, July 24, 2016.