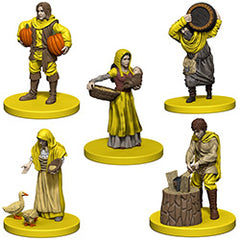 Agricola Upgrade Expansion
Product is currently unavailable. Please email us @ info[at]woodforsheep.ca with Subject: ORDER Agricola Upgrade Expansion and we will notify you once this item becomes available. Request Deposit required.
Ages: 12+
Players: 1-4
Playing Time: 30-120 minutes
Designer: Uwe Rosenberg
Publisher: Mayfair Games
Requires: Agricola (2016)
Allow players who already own the global hit board game, Agricola, to enhance their game! This product includes 5 pre-painted miniatures with coloured accents, and 20 all-new cards, including exclusives to this expansion!
Creates a brand new feeling for a beloved board game that fans have enjoyed for years.
Expansion | Farming | Kennerspiel des Jahres Winner | Resource Management | Role/Phase Selection