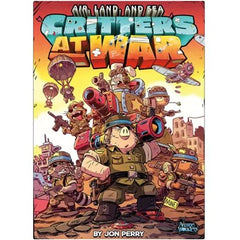 Air, Land & Sea Critters At War
Product is currently unavailable. Please email us @ info[at]woodforsheep.ca with Subject: ORDER Air, Land & Sea Critters At War and we will notify you once this item becomes available. Request Deposit required.
Ages: 14+
Players: 2
Playing Time: 15-30 minutes
Designer: Jon Perry
Publisher: Arcane Wonders
Two players vie for control over each theater of war by playing cards and strategically utilizing their special abilities to win battles. Whoever gains the most victory points over several battles wins the war!