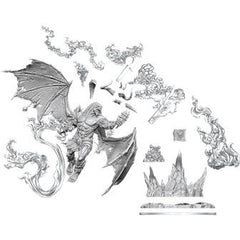 D&D Frameworks Balor
Product is currently unavailable. Please email us @ info[at]woodforsheep.ca with Subject: ORDER D&D Frameworks Balor and we will notify you once this item becomes available. Request Deposit required.
Highly-detailed, customizable figures, created with more experienced hobby painters in mind. These miniatures are supplied unassembled and unprimed, and provide multiple options for building the figure, as well as mixing and matching parts across different miniatures in the line.