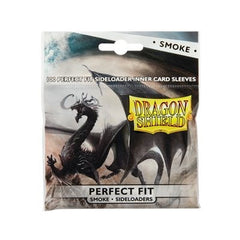 Dragon Shield Perfect Fit Sideloader
Product is currently unavailable. Please email us @ info[at]woodforsheep.ca with Subject: ORDER Dragon Shield Perfect Fit Sideloader and we will notify you once this item becomes available. Request Deposit required.
Innovative inner sleeves designed to increase the playability and gamelife of your cards by fitting perfectly inside your favorite sleeves.
These tight-fitting and durable sleeves come with an innovative sideloader design for increased security.
100 sleeves per pack.