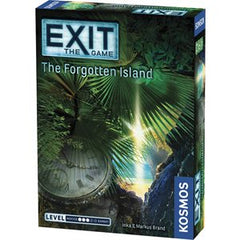 Exit The Forgotten Island
Product is currently unavailable. Please email us @ info[at]woodforsheep.ca with Subject: ORDER Exit The Forgotten Island and we will notify you once this item becomes available. Request Deposit required.
Ages: 12+
Players: 1-6
Playing Time: 45-90 minutes
Designer: Inka Brand, Markus Brand
Publisher: Thames & Kosmos
For those shipwrecked on the beach of this forgotten island, a chained boat is the only hope — but the mysterious owner has left puzzles over the whole island. Will the team solve them, free the boat, and escape?