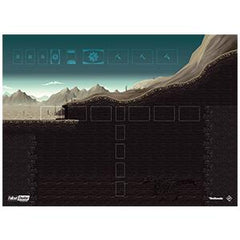 Fallout Shelter Game Mat
Product is currently unavailable. Please email us @ info[at]woodforsheep.ca with Subject: ORDER Fallout Shelter Game Mat and we will notify you once this item becomes available. Request Deposit required.
Expand the happiness of Dwellers and players alike!
This 26" x 36" slip-resistant mat not only highlights where to place the various components of the game, but also features the location of your brand new vault! With your imagination, you can already see the beautiful Utopia you and your fellow officers are about to create!