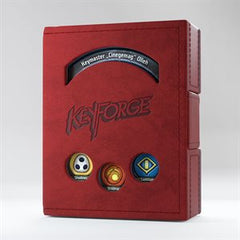 Keyforge Deck Book
This exclusive premium deck box is specially designed for the needs of a KeyForge player.
Without the need of opening the box you can check your unique deck at first sight through the cutouts for deck name and its factions.
When you open the box you'll see the full list of your deck: your Identity card is held safely on the flap.
Shaped like a book, this appealing compact box keeps your valuable decks securely protected.