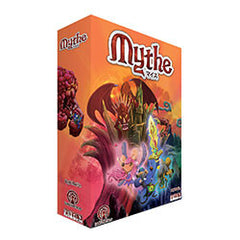 Mythe {C}
Save the princess and the Sacred Cheese!
The peaceful kingdom of Mythe is suddenly raided by the evil red dragon and his monster companions!
The red dragon has taken away the golden Sacred Cheese, the symbol of the kingdom's prosperity and unity, and the fate of the kingdom is in peril. The brave young heroes of Mythe must now set out on a desperate journey to the dragon's castle and recover the Sacred Cheese.