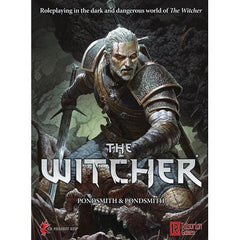 Witcher RPG
Product is currently unavailable. Please email us @ info[at]woodforsheep.ca with Subject: ORDER Witcher RPG and we will notify you once this item becomes available. Request Deposit required.
Re-create an array of characters known from the Witcher universe and live out entirely new adventures set within the world of Geralt of Rivia.
Features a myriad of spells, rituals, and curses; favorite gear and items from the entire Witcher series including a bestiary of devilish monsters players can face during their adventures.
The system will provide all the necessary tools to create and play out your own adventures, and become everything from a battle-hardened monster slayer to a merchant kingpin controlling a vast network of contacts.