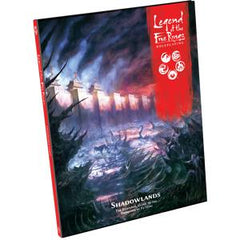 Legend of the Five Rings RPG (2018) Shadowlands
Explore Fu Leng's festering domain!
Discover the vile locations and denizens of this ancient realm, as well as the brave samurai who stand against them, including the mighty Falcon Clan. Finally, advice for Game Masters running campaigns in this dark domain ensures your games are dripping with theme. Can your samurai survive the perils of the Shadowlands?